Startup. This trending buzzword is used to describe everything from the hottest multi-million dollar grossing social media platforms to your local campus comic store. It can be tough to grasp the meaning of a term that has been so widely flexed to describe all things cool, techie, and new.
So, what actually is a startup company?
There you have it.
As we begin to reimagine Boys & Girls Clubs of Southeastern Michigan, we have been challenged by our new President to think of our prestigious and storied 93-year-old organization as a startup, complete with potential co-working spaces for local entrepreneurs and innovative programming for kids.
Now, this may seem like a challenging feat but when you consider the fact that we are competing in a new technological world for the attention of our increasingly tech-savvy, entrepreneurial spirited youth, it makes perfect sense that we should infuse startup culture into our Clubs.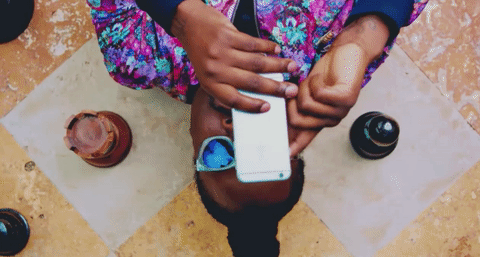 "Startup culture is about more than bean bags, gluten-free snacks, and ping pong tables," said UCS Executive Director, Ebony Flake. "There are some very essential elements in building a startup."
So what are those elements, and how might startup culture look and feel for our organization? To answer these questions, the BGCSM staff took a field trip to Ponyride, a co-working space where artists, entrepreneurs, makers, and nonprofits come together to create and collaborate.
We began with a guided tour of individual vendor spaces where startup founders spoke about their business models and shared their organizational mission.
From there, we heard from an expert panel of social entrepreneurs as they discussed what it means to launch and run a successful startup.
Moderated by Shawn H. Wilson, the panel included Amy Peterson, CEO and Co-founder of Rebel Nell– a Detroit-based social enterprise that creates Graffiti Jewelry from chipped paint, and Angelique Velez, Founder of  BeRemarkable, -a startup which partners with social influencers to promote positive use of social media.
I took three major learnings from our benchmarking trip to PonyRide:
No Space Goes Wasted: Every square inch of the space can be used for something.
Collaboration is Key: There's an organic collaboration that happens when you put a diverse group of creatives together in a space.
Color Matters: Hand painted murals, vibrant colors, and interesting decor – they all help to trigger creative energy and inspire innovation.
Ultimately all three of these components are needed to create a world class experience for our members.
---
Stick around to follow the journey as we #ReimagineBGCSM